Restorative Dentistry – Springdale, AR
Beautiful Dental Restorations for Revitalizing Your Smile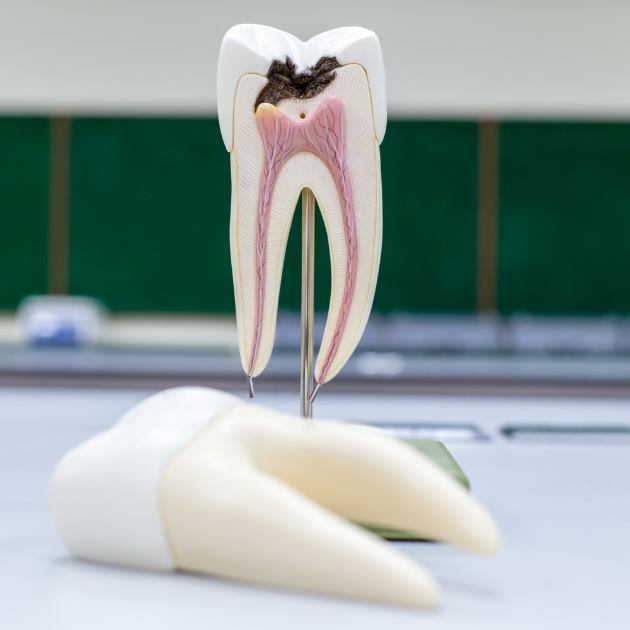 You may not think you'll ever need restorative dentistry, but the truth is most people will have a cavity or a damaged tooth that needs to be repaired at some point in their lives. Dr. Bollin won't waste any time in evaluating the damage and figuring out what kind of dental restoration is needed to help your mouth function normally again. Call Sunset Avenue Dental right away for restorative dentistry in Sprindale, AR if you have a tooth that might require a filling or a crown.
Why Choose Sunset Avenue Dental for Restorative Dentistry?
Same-Day Emergency Appointments
Efficient Doctor That Doesn't Waste Time
Attractive Metal-Free Fillings and Crowns
Tooth-Colored Fillings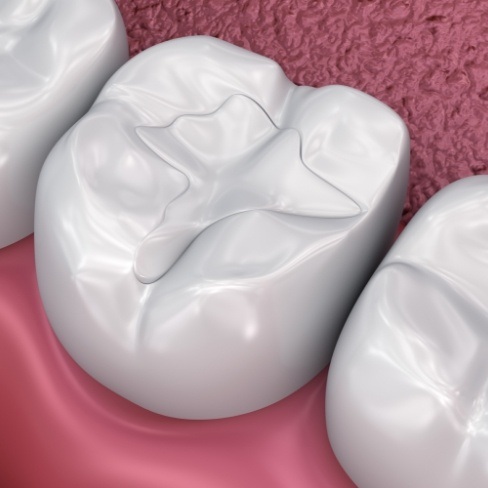 Fillings do exactly what their name suggests: they fill in the parts of the tooth that are missing. They're typically used to treat small cavities and minor dental damage. Our dental office makes fillings out of composite resin, which is a tooth-colored material that can bond directly with your enamel. Compared to traditional metal fillings, our tooth-colored fillings are much more attractive, and they can be placed without requiring us to remove parts of the tooth's natural structure.
Dental Crowns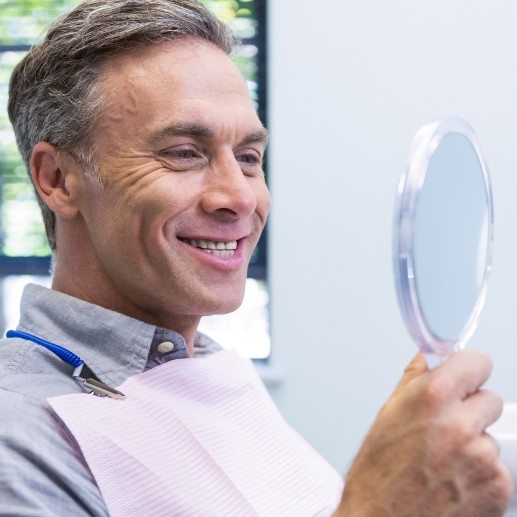 Dental crowns are the restoration of choice whenever there's damage or decay that's too extensive for a filling. A crown is like a cap for your tooth; it completely covers the natural structure to strengthen and protect it from further harm. Instead of restorations made out of dark-colored metal, we offer crowns composed of zirconia and porcelain, which can be carefully shaded to look like natural teeth so that other people can't even tell you've had dental work done.
Root Canal Treatment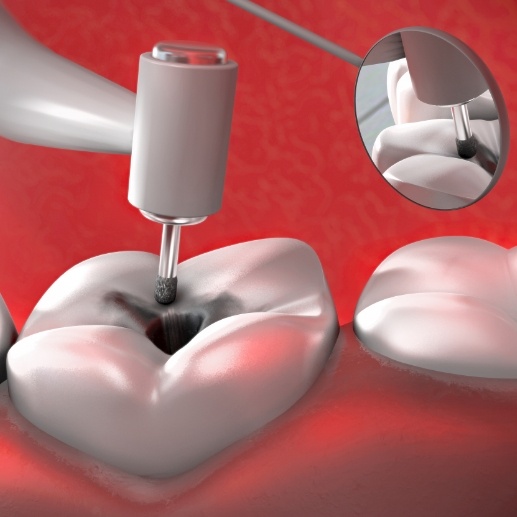 When decay or infection has killed the pulp inside of your tooth, root canal therapy can be used to stop your pain and prevent any further damage. During this procedure, we numb your mouth so that you don't experience discomfort; then we open the tooth, remove the pulp, and clean the inner canals to remove any bacteria that might be present. Then, once we've filled in the tooth, we can restore it with a crown so that it can keep functioning normally in your mouth.
Full-Mouth Reconstruction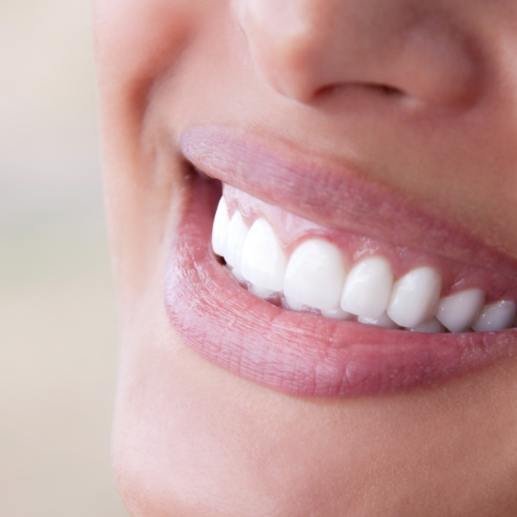 When you have multiple teeth that need to be repaired, we can work with you to plan a full-mouth reconstruction. We'll examine your mouth to get a feel for the full extent of the damage, then recommend several treatments based on your needs. We might suggest fillings, crowns, root canal therapy, or other services based on the nature of the problem and how extensive it is. Don't be afraid to let us know if you have any questions about your care.