Dental Implants – Springdale, AR
Laying the Roots for a New Smile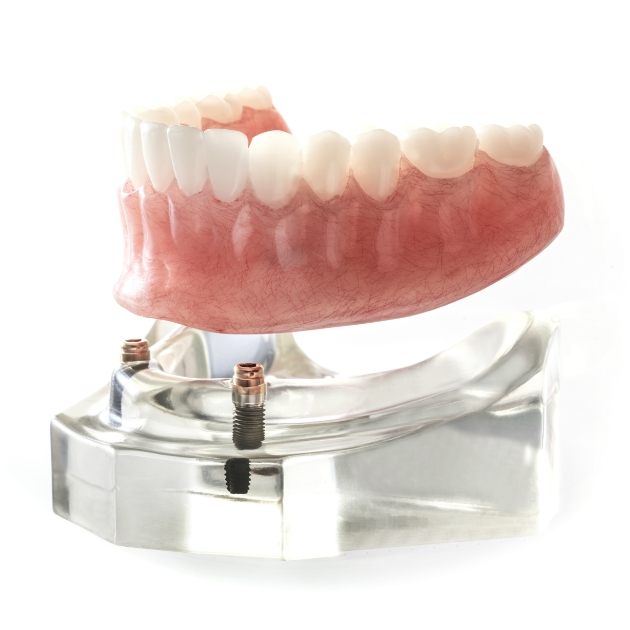 Dentures and bridges replace the crowns of your teeth – that is, the parts that you see in the mirror when you smile. However, dental implants are different; they replace the crowns and the roots of your teeth, making them a far more comprehensive tooth replacement solution. Here at Sunset Avenue Dental, we can handle every step of the dental implant tooth replacement procedure in-house. Give Dr. Bollin a call today to set up a consultation to discuss the benefits of replacing missing teeth with dental implants at our Springdale, AR dental office..
Why Choose Sunset Avenue Dental for Dental Implants?
Dental Implants Placed In-House
Dentist That Values Efficient Treatment
Excellent Customer Service from Friendly Team
What are Dental Implants?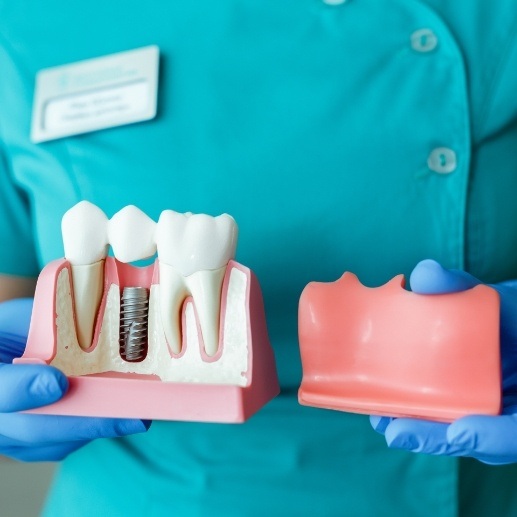 Dental implants are made up of three parts: a biocompatible post shaped like a screw, a metal abutment, and a restoration. The post is surgically inserted into the jawbone so that it can act as a new tooth root. The restoration is designed to mimic the appearance of your natural teeth and is what you'll use to eat, speak, and smile. The metal abutment is what allows us to attach the dental restoration to the dental implant post.
The 4-Step Dental Implant Process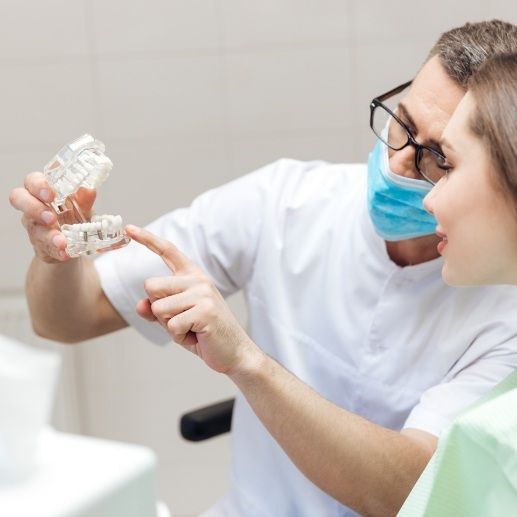 Dental implants offer one of the most effective and comprehensive treatments for rebuilding missing teeth. Due to its multi-step process—which can take several months to finish—you can be sure to have the highest chance of a successful procedure for a smile you can rely on for a lifetime. Our team at Sunset Avenue Dental performs the entire treatment in-house, that way you don't have to worry about traveling across town to get the tooth replacement you deserve. Read on to learn about the four main steps of the dental implant process.
Initial Dental Implant Consultation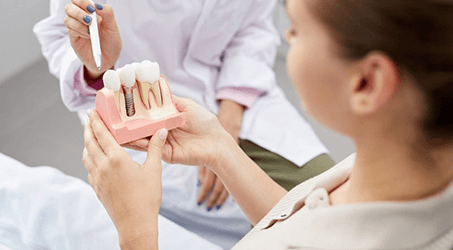 The first step is to schedule a dental implant consultation, where we can confirm your candidacy for dental implants and plan your treatment according to your needs. This appointment will involve assessing your smile and facial structures, such as your jawbone density, to see if your oral health is in good condition to support the titanium posts. We'll also go over the entire process and provide you with a cost estimate of the treatment.
Some patients may require preliminary procedures before moving forward with getting dental implants. These may include gum disease therapy, tooth extractions, and bone grafting. After we've optimized your oral health, we'll be able to develop the remainder of your treatment plan.
Dental Implant Surgery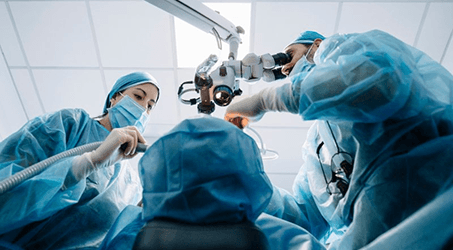 Once all of the necessary preparations have been made, we can schedule the surgery to place your dental implants. Thanks to Dr. Bollin's advanced training, our team can handle the process in-house instead of referring you to a specialist.
To begin, we'll completely numb your mouth with local anesthesia to help you stay pain-free throughout the visit. Then we'll make a tiny incision in your gums to reach your jawbone where we'll place the implants in the exact location and angle necessary to match the rest of your smile. The final portion involves suturing the gum tissue around the posts and placing a dental cap on top of them to keep them protected while you recover.
Dental Implant Osseointegration & Abutment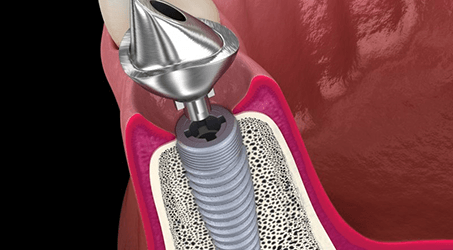 After surgery, it takes about three to six months for implant posts to fuse with the jawbone via osseointegration. This is what will provide the superior stability necessary for a lifelike bite. Once we've determined that your mouth has properly healed, we can perform a second, smaller procedure to attach an abutment—the small metal connector that will link the restoration to your implant. Then you'll need to take some time to allow your gums to heal.
Delivery of Dental Implant Restoration(s)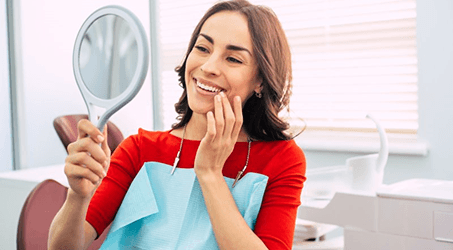 Finally, after you've recovered from getting your abutment, we can take an impression to design your final restoration, which will be made at a separate dental lab and attached to your implant post during one last appointment. On this visit, you'll receive your new dental crown, bridge, or denture. We'll double-check to see that your bite is comfortable and satisfactory before sending you on your way to enjoy your fully rebuilt smile.
Benefits of Dental Implants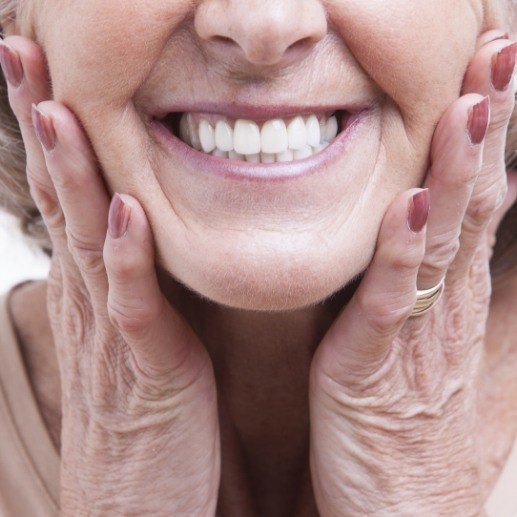 If you can't get your natural teeth back, dental implants are often considered the second-best thing. They provide enough chewing power to eat whatever you want, and they'll prevent your new teeth from slipping or moving inside your mouth. Also, since they interface directly with your jawbone, they can provide the stimulation that usually comes from your tooth roots, which means that they can prevent bone loss. Finally, dental implants have a very long lifespan; dentures and bridges typically have to be replaced after 10 or 15 years, but implants can stay in your mouth for decades.
Who Dental Implants Can Help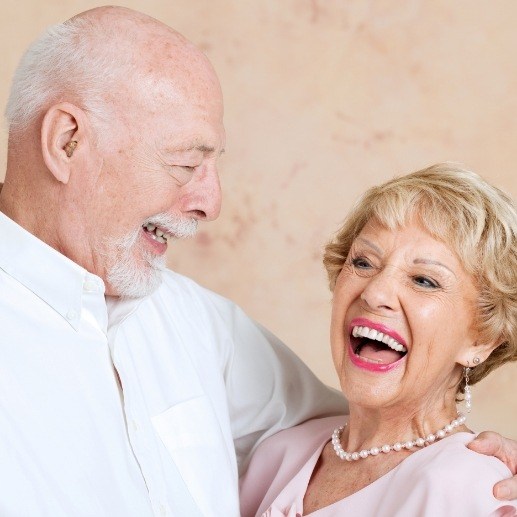 If you're an adult that's in overall good oral health and has a jaw with enough bone tissue to support an implant post, chances are that you're a good candidate for dental implant surgery, which can be used to replace any number of missing teeth. Sometimes, you might need preliminary treatments like bone grafts before surgery can be performed; we'll go over what needs to happen with you in full detail before beginning the process.
Missing Single Tooth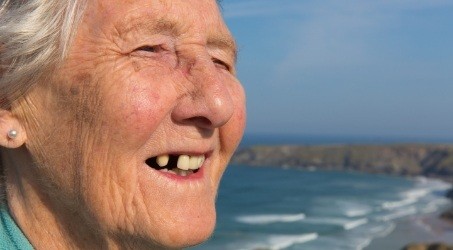 Obviously, if you just have one missing tooth, all it takes is a single implant post to replace it. Once the implant post has joined with the jawbone, we can connect an all-porcelain, lifelike dental crown to the abutment. Said crown will be carefully personalized so that it matches your other teeth.
Missing Multiple Teeth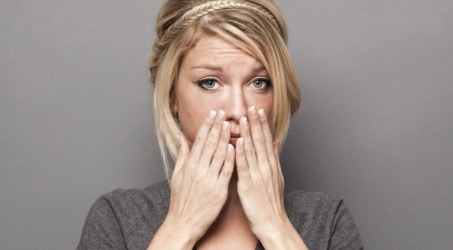 When you've lost multiple teeth, we'll examine your mouth carefully to figure out the best way to use dental implants to fill in the space. You don't need a separate post for each tooth; for example, to replace several teeth in a row, we can attach a dental bridge to a pair of implant posts.
Understanding the Cost of Dental Implants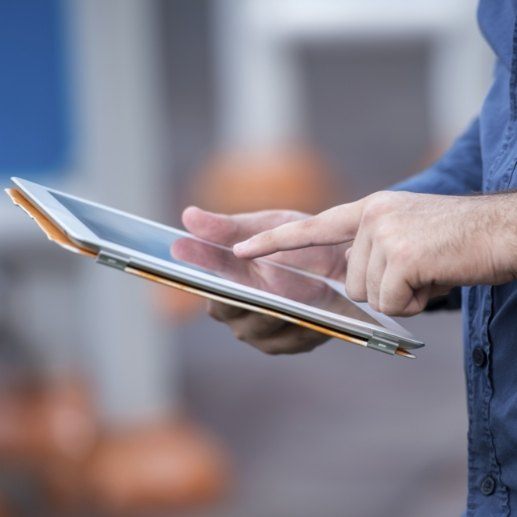 The only way to know how much you'll end up paying for dental implants is to have a consultation at our dental office. After we've examined your mouth, we can determine the factors that will influence your treatment costs, such as the number of implants required or whether preliminary treatments are needed. Remember that dental implants last much longer than other tooth replacements, meaning you don't need to pay for new ones as often. Here's what you should know about the overall cost of dental implants in Springdale.
Preliminary Treatments & Dental Implant Surgery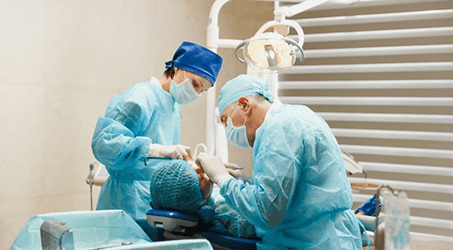 Some patients may require certain procedures before moving forward with getting their dental implants, such as gum disease therapy, bone grafting, or tooth extractions. Depending on the ones you need and how much they cost will influence the overall price of your process. Though these preliminary may raise the value of your treatment, they may be necessary for ensuring a successful and long-lasting smile.
You'll then have to consider the surgery itself and the factors involved. For instance, the cost will change depending on where the implants will be placed and if you receive any sedation. While some dentists will refer patients out to a local specialist, our team can perform the entire process in-house, allowing you to save more time, money, and trouble.
The Parts of Your Dental Implant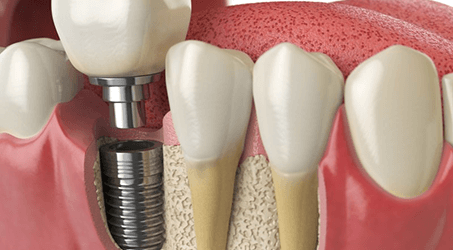 Here are several factors about your dental implants that should be considered:
The number of implants: The more you receive, the higher the price.
Type of restoration: Dental crowns will cost less than a full denture.
Size or material: Whether your implants are made of zirconia or porcelain, or if they're larger or shorter, can impact the overall price.
Brand of dental implants: Our team only works with the highest quality materials to ensure long-lasting and natural-looking results.
How Dental Implants Can Save You Money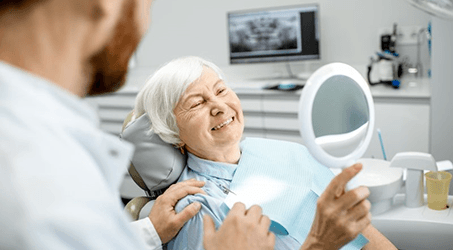 Although options like dentures and dental bridges may seem more cost-effective than dental implants, you'll have to consider the need for replacements. The traditional solutions typically only last around a decade before needing to get new ones, which can cost you more money in the long run. Dental implants, however, can last several decades to a lifetime, allowing you to save more.
Does My Dental Insurance Cover Dental Implants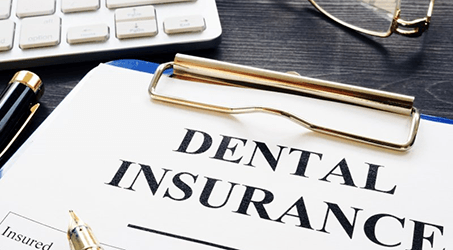 While dental insurance doesn't usually cover implants, there may be some exceptions, such as the crown or denture that you'll fit atop your metal post. That's why you'll want to confirm the details of your policy with your provider in case your benefits can help. In many cases, your insurance can cover a percentage of the treatment like the consultation and even the sedation. Our team can help you make the most of your plan if needed.
Making Dental Implants Affordable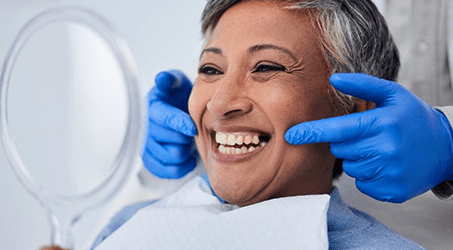 If you don't have insurance, you might consider exploring our alternative financing options. Our team offers an in-house membership plan that can give discounts on various dental services, including dental implants, without the hassle of deductibles or waiting periods. We're also partnered with CareCredit which can help split the cost of your treatments into monthly payments that come with little-to-zero interest! Don't hesitate to speak with our team to learn more about these options.
Dental Implant FAQs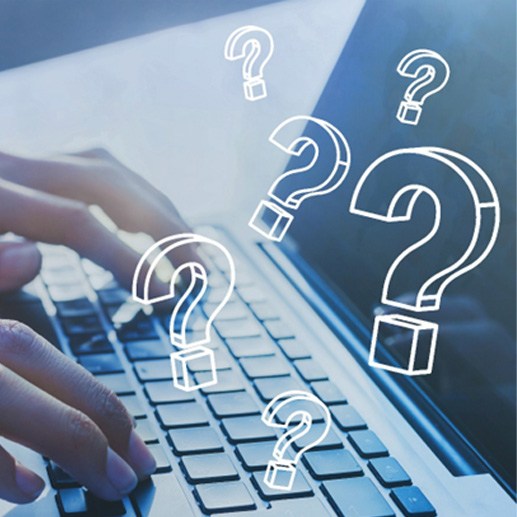 We understand that committing to dental implants in Springdale is a big decision, which is why we aim to address any concerns or questions our patients have during their consultations so they can move forward with confidence. Below, we've compiled some of the most common questions we receive from our patients, along with our answers. If you don't see the information you're looking for, don't hesitate to give our team a call !
How long do dental implants last?
Dental implants are a relatively modern treatment, so there aren't many long-term studies available that truly capture the extent to which they can last. However, the ones that are available put the average lifespan of this treatment at 35 or more years, with some lasting for the remainder of patients' lives.
While dental implants have a higher upfront cost than traditional dentures, they do minimize your dental expenses down the road with their longevity, making them an excellent option for patients looking for a more permanent treatment for missing teeth.
How successful are dental implants?
Dental implants boast an impressive 95% success rate after five years of placement. Before you undergo surgical placement, Dr. Bollin will go over your medical and oral health history with you and capture diagnostic images to ensure that you're a good candidate for the treatment. In some cases, patients require preparatory procedures like bone grafts and sinus lifts to ensure the success of their dental implants.
Can I get dental implants if I have undergone cancer treatment?
If you've been diagnosed with oral cancer and have received radiation therapy in the head and neck area, you may be two to three times more likely to experience dental implant failure. However, if you received radiation therapy in other areas of the body besides the head and neck, you'll likely be at a lower increased risk. Our team can collaborate with your oncologist to help decide whether dental implants are the best option for you.
Can I get dental implants if I have Osteoporosis?
Because osteoporosis can impact the osseointegration aspect of your dental implant procedure, it could affect your candidacy for the treatment. However, in some cases, a bone graft may be able to strengthen your fragile and porous jawbone area enough to be able to help you successfully undergo osseointegration, which is when your implants fuse with the bone.
Certain osteoporosis medications can also slow down the healing process after surgery, leading to dental implant failure. While having this condition doesn't mean you're not a good candidate, we will need to collaborate with your primary care physician or specialist to ensure that you have the best chances of successful treatment.