Replacing Missing Teeth – Springdale, AR
Getting Rid of Gaps for Good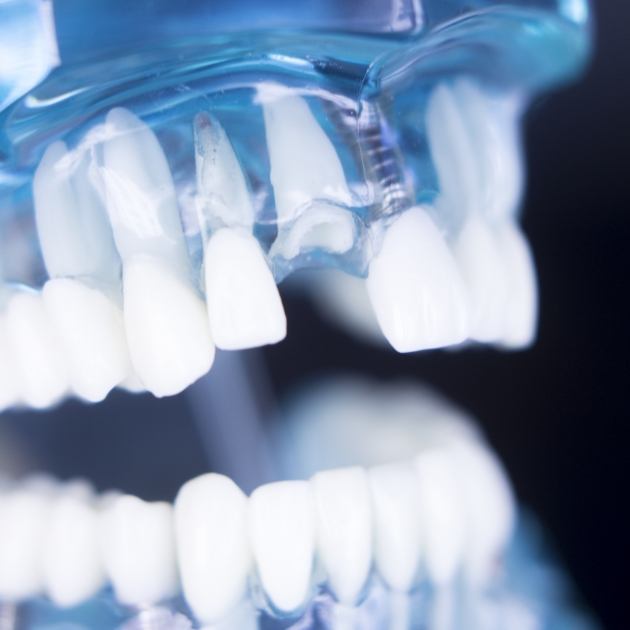 Missing teeth are always a problem, no matter how many you've lost or where they were located. An incomplete set of teeth can affect your eating habits, the alignment of your smile, your long-term oral health, and your confidence. The good news is you don't have to be stuck with space in your grin forever; Dr. Bollin offers several options for replacing missing teeth in our Springdale, AR dental office, so you can continue to enjoy your everyday life. Give us a call to learn more.
Why Choose Sunset Avenue Dental for Replacing Missing Teeth?
Dental Implants Placed In-House
Lifelike, Durable Dental Restorations
Efficient Dentist That Doesn't Waste Time
Dental Bridges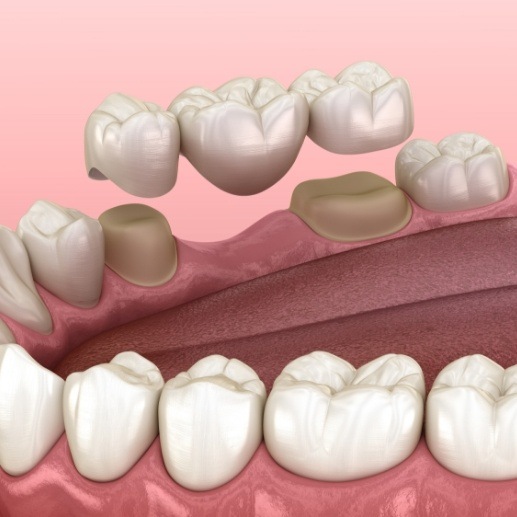 A dental bridge is a type of fixed restoration that makes use of the natural teeth still in your mouth to support itself while it fills in the gap in your smile. The bridge is made of two crowns and one or more pontics (prosthetic teeth). The crowns are anchored to your natural teeth so that the pontics can completely fill in the space. We can make your dental bridge out of tooth-colored materials that blend in seamlessly with the rest of your smile and can last over a decade with proper care.
Dentures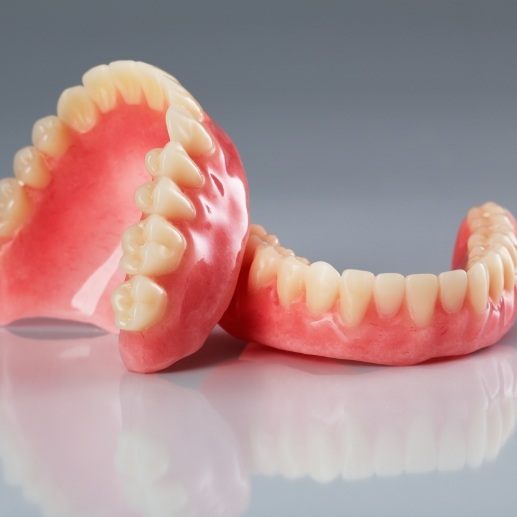 Losing all or most of your teeth can be distressing, but luckily dentures give you an affordable way to replace them all at once. Dentures are made out of a mix of gum- and tooth-colored materials to help them resemble your natural dental structures as closely as possible. Full dentures replace an entire arch, while partial dentures fill in gaps. Both are designed to be removable for everyday maintenance, but full dentures rest directly on your gums, and partial dentures are held in place by clasps.
Dental Implants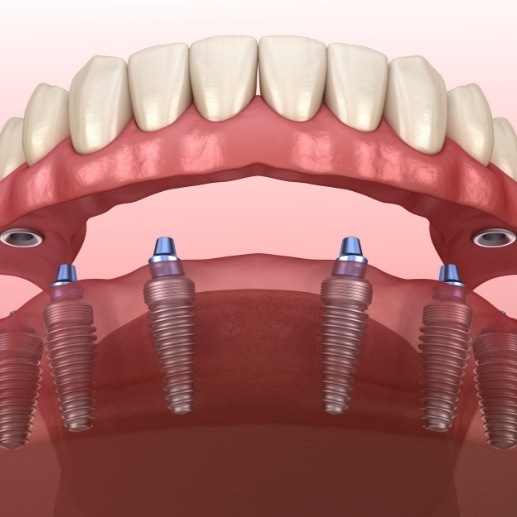 Dental implants stand apart from other forms of tooth replacement. They're inserted surgically into your jawbone, where they can provide your new teeth with improved biting strength and stability while also stimulating the underlying bone tissue to stop it from breaking down. Our dental office handles every step of the dental implant process in-house, so if you're interested in repairing your smile with the most modern form of tooth replacement available, call us.
Learn More About Dental Implants