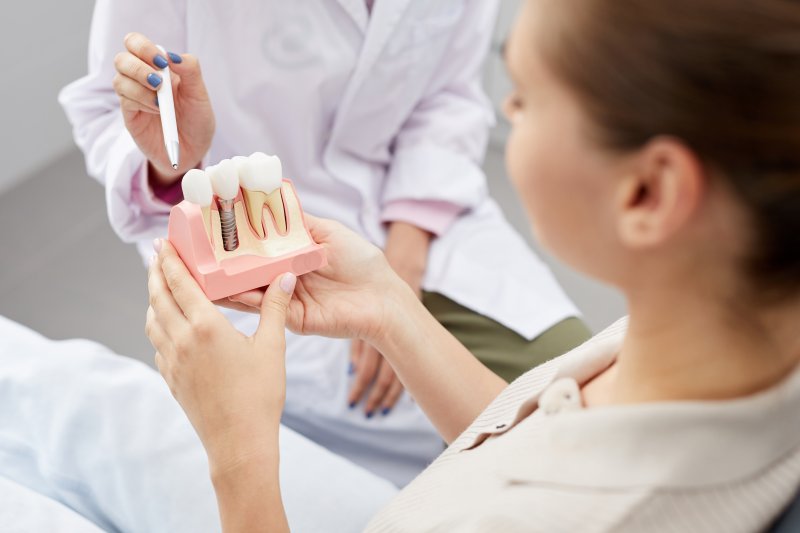 When you first get dental implants, you might assume they won't need upkeep. After all, they're artificial – they use titanium and porcelain instead of enamel. However, implants actually require daily maintenance to work well. They'll suffer from early failure without it, forcing you to get expensive replacements. Luckily, you learn how to better care for your dental implants. Here's a summary of the "do's" and "don'ts" of caring for these prosthetic teeth.
The "Do's" of Implant Care
There are various things you should do to help implants last. Among them, the most common ones are:
Do brush your implants often – You should brush your implants twice daily. By doing so, you'll keep them from discoloring. The habit also prevents gum disease, which triggers implant failure.
Do use proper toothpaste – Store-bought toothpaste with fluoride is fine for implants. Still, look for the ADA Seal of Approval to find the ideal kind.
Do restrict your sugar intake – If you consume too much sugar, your gums' health will decline. They could even get infected and jeopardize your implants.
Do see your dentist – By attending regular checkups, your dentist can treat your oral issues early. They'll thus prevent threats to your implants.
The "Don'ts" of Implant Care
Specific actions could threaten your new teeth. Therefore, it's best if you avoid these dental implant "don'ts." They are:
Don't use 'whitening' toothpaste – Toothpaste with baking soda is abrasive enough to harm implants.
Don't rush back to regular foods – After surgery, only eat soft foods for a few days. These might include soup, yogurt, mashed potatoes, etc. Otherwise, you might disrupt the healing process.
Don't treat implants as tools – Using implants to open packages, bottles, or cans could make them chip. Worse yet, it might lead to implant failure.
Don't use straws right after surgery – If you try to drink with a straw right after surgery, its suction could dislodge the still-forming blood clot.
The Benefits of Dental Implants
True, the "do's" and "don'ts" of implant care can seem tiresome. Even so, dental implants' various benefits make them well worth following.
Firstly, they'll help your implants look and act like natural teeth. The prosthetics typically blend seamlessly with your smile. Plus, their titanium bases let them fuse with your jaw. This feature ensures they won't slip or fall.
The right care will also ensure your implants last long. Typically, an implant's average lifespan is roughly 15-20 years. Given proper maintenance, though, one can last for 30 years or more!
You really should care for your dental implants. So, remember the tips above so they'll stick around for a while!
About the Practice
Sunset Avenue Dental is based in Northbrook, IL. Led by Dr. Ray Bollin, our practice seeks to give each patient a beautiful and healthy smile. We thus offer the best in comprehensive dentistry, including preventive, cosmetic, and restorative services. Our team is also equipped for emergency procedures like root canal therapy and tooth extraction. For more information or to book a visit, reach us at our website or by phone at (479)-419-9991.